February 6, 2016
2:00 pm
Author Event
Parnassus Books
3900 Hillsboro Pike
Nashville, TN
"There are giants who come into our lives and with small, still voices shape who/what we become ….. this book was hard to put down and should be read by everyone, especially kids who may not be familiar with pre-civil rights history."
Small Moments was named the winner in the Young Adult Non-Fiction category of the 25th Anniversary Midwest Book Awards. The competition is sponsored by the Midwest Independent Publishing  Association and judged by experts from all aspects of the book world, including publishers, writers, editors, librarians, teachers and book designers.

Small Moments has won the 2015 Bronze Medal for Non-Fiction Social Issues from the Reader's Favorite Books Awards.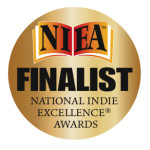 Small Moments named a Finalist in the National Indie Excellence Awards.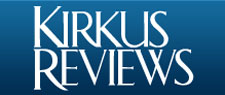 "An affecting tribute that distills larger social themes through a child's perspective." Kirkus Reviews
 "Barrow is agile in her writing, never falling into easy judgment, but allowing the incidents to show the depths of injustice that existed at the time. This is American history, told with care and intelligence. Small Moments is an important documentation of its time, and could be used effectively in history classes to supplement the broader facts. It is also good reading as a story of a difficult, but loving family. Highly recommended." Eleanor Dore, Retired, Head, Language & Literature Division, Martin Luther King Memorial Library, Washington, DC
"Small Moments would easily be paired with To Kill a Mockingbird and even Of Mice and Men." Teachable Lit 
"Through the innocent eyes of a seven-year-old we meet Amelia, the black nanny, housekeeper and cook who is the emotional center of the author's large white family. Set in the early 1960's in New Jersey, the significant family moments beautifully described by the author reveal the child's growing understanding of injustice as she experiences racism, sexism and classism in her daily life. Perhaps the best example I've read that the personal is political, Small Moments is heartbreaking and true." Judy Logan, author of Teaching Stories
"Fans of Kathryn Stockett's 2009 The Help will appreciate Barrow's Small Moments …… a valuable tool to commemorate the steps made to combat racism in the 1960s and to educate readers about the lasting effects of racism, classism, and sexism." Michala Tyann Drowning in Words